Melody Music Studio
About us
At Melody, we stand for a quality of our lessons and provide individual approach to each student. Whether you are a student looking to play around the campfire or trying to pursue music as a profession, we have the right instructors for you. Our educated and dedicated teachers will go above and beyond to help you make your dreams come true. We also offer group music classes, such as Band and specialty programs for Early childhood development, written so students learn in a fun and enriching environment.
Our school specializes in preparation for Royal Conservatory Exams(RCM),Festivals, Competitions, Auditions and other live Events across Durham region and has had tremendous success throughout the years.
Twice a year we host recitals for our students to showcase their talents and accomplishments. As a result, our students feel satisfied and proud of their achievements and develop a foundation of self-confidence that can be applied to all areas of their lives.
….. Come and experience the joy of music!….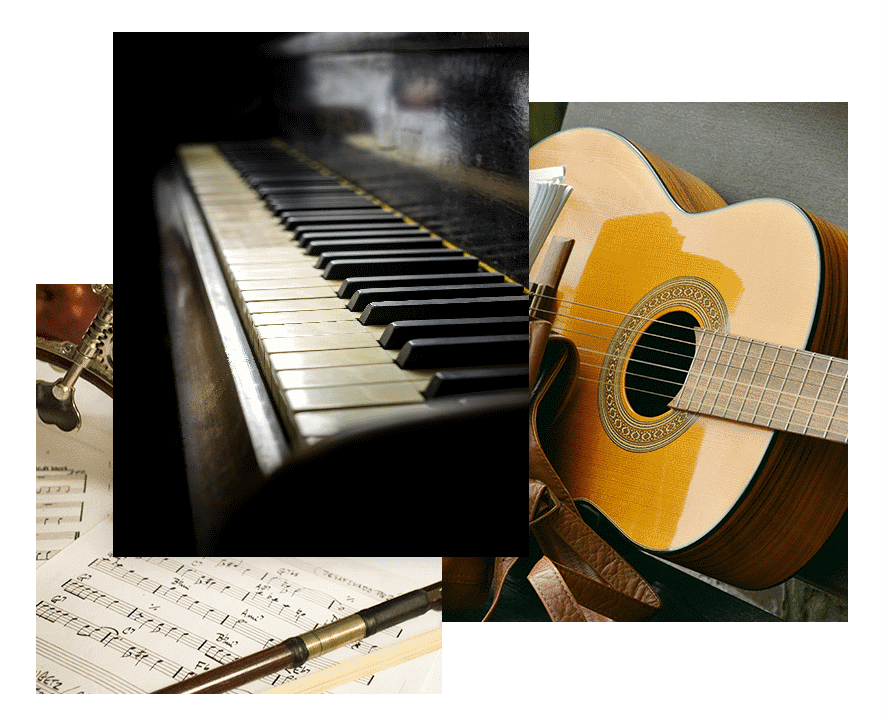 Your Career in Music Starts Here
Let our professional teachers work with you to help you achieve your goals and build a life long passion for music.
Meet Our Teachers
Teaching Staff
William Arthur Ward:
A mediocre music teacher tells.
A good music teacher explains.
A superior music teacher demonstrates.
A great music teacher inspires.